Synod of Southern California & Hawaii
14225 Roscoe Boulevard
Panorama City   CA 91402
Phone: 213.483-3840 • FAX: 818-891-0212
Contact Information
Synod Staff
Phone: 213.483-3840
FAX: 818-891-0212
Synod Executive & Stated Clerk
MARK HONG ext. 109
Email (markhong@synod.org)
Business Manager
FRIED WILSON ext. 110
Email (friedwilson@synod.org)
Full Charge Bookkeeper
JOANNE BORTFELD ext. 107
Email (jbortfeld@synod.org)
REPL Coordinator
NARCISSIS TUCKER BISHOP
Email (ntucker@synod.org)


Synod Officers 2020
Contact officers through Business Manager FRIED WILSON (ext. 110)
Email (friedwilson@synod.org)

Moderator—RE Pat Niles

Vice-Mod.—

Stated Clerk: TE Mark Hong

Treas.—RE Bill Hughes

CoA Moderator—TE Joshua Yee



Chaplaincy
LAC+USC Medical Center

Chaplain: Elizabeth Gibbs Zehnder
Videos, engaging stories, and a list of involvement opportunities are HERE.

This ministry is made possible by your support through the Presbyteries of the Pacific, San Gabriel, San Fernando and Los Ranchos and the Synod of Southern California.



Synod Opportunities, Events, & News
Beyond Pink and Blue
Understanding Gender & Gender Identity
Saturday, March 21
9 am 0 4 pm
Claremont Presbyterian Church
Interactive educational presentations, table conversations, resources for families, faith leaders and congregations

Sponsors: Feminist Agenda Network (F.A.N.), Jane A. Spahr (Reconciliation Project at SFTS), Applied Wisdom Institute (University of Redlands)
Information/Registration Flyer



NBPC-SC
National Black
Presbyterian Caucus
Southern CA Chapter

Homeless Ministry Planning

On February 8 the NBPC-SC sponsored a consult-meeting with key members of the local PATH (People Assisting the Homeless). Information about Los Angeles' County's county-wide organizational plan for assisting persons experiencing homelessness was shared. If your church would like more information please contact PATH board member Mark Jones.


Grants & Funding for Congregations
Partnership Grants
The Synod, in partnership with PC (U.S.A.). may be able to assist your congregation with a Partnership Grant. Details are here: Partnering Grants Protocol

Peacemaking Funds

The Peacemaking Offering may be taken at any time, although most churches select World Communion Sunday as the date. A quarter of the offering goes to the Synod committee responsible for peacemaking awareness and events, a quarter to the local presbytery, and half of the offering goes to G.A.The Presbyterian Peacemaking Program is surely among the finest ventures of Christian discipleship our church has been involved with.
Application guidelines for Synod Peacemaking funds are available HERE. The contact person is the Rev. Darrel Meyers. (e-mail)
FUNDING
FOR CONGREGATIONAL FELLOWSHIP

The Synod Committee for Justice, Peace, and Integrity of Creation is offering small grants to churches to reach out and initiate an event or exchange with a church of different ethnic background. Please download the flyer below for details and to learn how to participate.

DIALOG FLYER/APPLICATION



Racial Ethnic Pastoral Leadership (REPL) Scholarship Program
INTRODUCTION
WHO IS ELIGIBLE TO APPLY: Racial Ethnic individuals persuing M.Div degree or Equivalent
INFORMATION SHEET (PDF)
ONLINE FORMS or
OFFLINE FORMS

HOW: See information sheet

DEADLINE: "Open"

QUESTIONS? E-mail The Rev. Narcissis Tucker Bishop, Coordinator (E-mail)

FORMS FOR ONLINE APPLICATIONS
These forms can be completed online, using the forms that you will download from the links below. Submission can be by e-mail attachment.


Electronic (MS Word)
Parts I, II, III for applicant)
Part IV: (for recommendation)
Please note that applications are now accepted at any time.
PDF FORMS FOR OFFLINE PRINT-FILL-SUBMIT APPLICATIONS
These forms can be downloaded, printed, and then filled in. Submission could be e-mail attachment or mail.
(PDF)
Parts I, II, III (for applicant)
Part IV (for recommendation)
Synod Life: Business Items
Synod Business Calendar


Synod Documents
Synod Life: Organization Structure
COA-Related Groups
Commissions/Committees
• Commission of Assembly (CoA)

• Synod Permanent Judicial Commission (PJC)
• Committee on Representation and Nominations (CR&N)

• Polity & Records
The Commission/Committee Contact is Business Manager Fried Wilson
Mission Partner(s)
Related Entities
Newsworthy! . . .Recent Presbyterian Mission Agency news items of interest to the Synod membership
Presbyterians Today
Presbyterians Today's Lenten Devotional
features Pacific Presbytery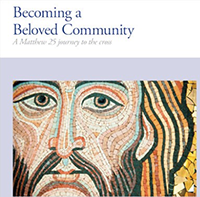 "Becoming a Beloved Community" is perfect for congregations, families and individuals. Each day's devotional was written by a clergy or lay leader within Pacific Presbytery. The entire devotional is in the current PT magazine, but can be purchased. Discount pricing and ordering online link is below — or order by phone at 1-800-533-4371 and ask for item 17116-19-008.
Order link; item 17116-19-008.

New Worshipping Community
in San Diego Presbytery
Ebeneezer Church, a new worshipping community, is helping disrupt cycle of generational poverty
Video from Presbyterian Mission

New Worshipping Community
in Pacific Presbytery
Beloved Everybody Church is an ability-inclusive community, following Jesus and celebrating the God-given gifts of peoople of all abilities


Churchwide Resources
(Sources: pcusa.org, ga-pcusa.org, and pma.pcusa.org)
Presbyterian Mission Website
The Presbyterian Mission website displays many new stories of mission and opportunities. Find it  HERE.

PC (USA) Churchwide Anti-racism Policy
Facing Racism–Vision of the Intercultural Communigy: Website and Resources


PC (USA) Blogs: Other Voices
Presbyterian News Service
Mission Agency
Blogs Listing
Presbyterian Disaster Assistance
PDA assistance is assisting in areas throughout California which have been devastated by the recent wildfires and mudslides.
More PC (USA) Resources

More resources, including items in the Spanish and Korean languages, are linked
Categories include:
Recent
Popular
Korean
Spanish
PC (USA) Stated Clerk's Statements
PCUSA.org now files many of its news reports under "tags" that are familiar to users of social media, and the statements from Presbyterian Church (U.S.A.) General Assembly Stated Clerk the Rev. J. Herbert Nelson, II are included in this group. These two links may be most helpful for quick retrieval:

Recent Statements
List of Subjects (Tags)

GA 224
June 20-27, 2020

GA 224 Websites
Registration opens early March, 2020
GA 224 Key Deadlines
Hands and Feet Sign-Ups
FAQ
Event Planning
Questions/Information:
Email • Phone  (888) 728-7228 x2417